2021 Annual published: 20 April 2021

2022 Annual due to be published: 30 April 2022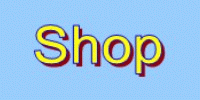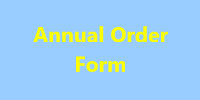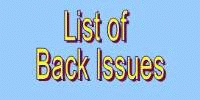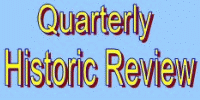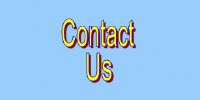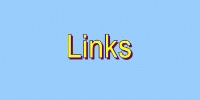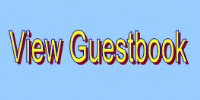 Propliner Aviation Magazine was first launched in January 1979 as a journal devoted to piston-engined and turboprop aircraft. The magazine concentrated upon those classic airliners of a bygone age, the magnificent Constellations, Britannias, Stratocruisers, Convairliners, Viscounts and Douglas piston types that once dominated the world's air routes. Long since relegated to less glorious work, many of these fine aircraft still fly today, and our magazine rekindled memories of the golden era, whilst spotlighting the activities of contemporary piston and turboprop operators. Published quarterly, each issue contained over one hundred good quality photographs reproduced in black and white and colour, illustrating articles from all over the world. Regular features included 'Prop News' and 'The Independents', which kept readers abreast of developments both within the UK and elsewhere from around the globe. Produced purely as a hobby by a group of enthusiasts until March 2015, when publication ceased, back issues of "Propliner" remain available and can be bought through our Online Shop.

The seventh edition of the "Propliner" Annual will be published in late April 2022, and will once again extend to 160 glorious pages filled with all your favourite 'propliners'. Two news sections – covering North America and the Rest of the World – can be found among more than twenty major feature articles, and with over three hundred colour and black & white photographs this is another pictorial bonanza. Our North American correspondent Ralph Pettersen provides an update on the activities of the Berlin Airlift Historical Foundation, including news of their recent acquisition of another Boeing C-97 for spares use, and the introduction of their "new" Spirit of Freedom Skymaster. Chris Buckley takes a flight on the world's last airworthy Nord Noratlas and chronicles the fascinating civil and military history of the type. John Mounce describes the acquisition and conversion of three Fokker Friendships as navigation trainers for the Royal New Zealand Air Force codenamed 'Project Kotuku'. Tony Merton Jones describes the varied operations performed by Morton Air Services from both Croydon and Gatwick Airports in a story filled with Rapides, Doves, Herons and a sprinkling of DC-3s. Peter Marson details the operations undertaken by The Flying Tiger Line to London Airport, encompassing DC-4, DC-6, Super Constellation and Canadair CL-44 activities. Karl Hayes spotlights the often colourful and rather flamboyant operations of Florida-based Shawnee Airlines and their Martinliners, DC-3s and Heron 'Turbo-Skyliners'; and Dietmar Schreiber reports on the enduring success of one of Alaska's long-established DC-3 operators – Desert Air Transport. Maurice Wickstead continues his series devoted to the Post-War French Independent Airlines, including the charismatic Aigle-Azur and many lesser known carriers. Keith Simpson takes a tour of South Pacific islands served by the de Havilland Heron and other types including the Hawker Siddeley 748 and Britten-Norman Islander. Fred Barnes recalls an early long haul holiday to Australia and New Zealand, and Robbie Shaw remembers flights aboard the world's last two Douglas DC-6Bs to roll off the production line. Ugo Vicenzi describes the operations undertaken by the fleet of DC-4s assembled by the South African Air Force in the mid-sixties, going on to detail the subsequent operations by the South African Airways historic fleet. Phil lo Bao takes us to the Shetland Islands, chronicling the establishment of the first air services and how British European Airways took over in 1947, and continued to serve the islands well until the formation of British Airways. Todd Duhnke shares some splendid colour images taken at Denver and Cleveland in the late-fifties, and Greg Smith describes the operations performed by a small fleet of Lockheed L-649 Constellations flown by Chicago & Southern Air Lines. His passion for Connies extends to a second gloriously well illustrated feature on the Constellations flown by South African Airways between 1950 and 1964. The Armstrong Whitworth Argosy has long been neglected by "Propliner", but Martin Willing puts that right with a fascinating tale of his many years flying the aircraft with the Royal Air Force. Nigel Stockwell recalls the two occasions when a rare Lockheed Starliner staged through Southend operating with Nittler Air Transport, while Rob Tracz hitches a ride on a Carvair going north from Fairbanks, Alaska, twenty five years ago. The tragedy of a Fokker Friendship lost on the Greenland ice-cap while ferrying to Nicaragua is described in detail by Eamon Power, and as a final treat Murray Kirkus looks at a little known New Zealand carrier named Bay of Plenty Airways, whose operations sadly also ended in tragedy.

Copies of the 2022 Annual can be ordered from the website, simply by going to the Online Shop and selecting the '2022 Annual'. Please note that copies will not be despatched until publication on 30th April 2022, and please ensure that you select the correct delivery destination, as otherwise you might be charged the incorrect amount.

For anyone wishing to supplement their "Propliner" reading, why not order a back issue or two, or even last year's annual?

Overseas readers please note that revised customs arrangements may cause a delay in delivery. Due to a change in trading arrangements between the UK and Europe effective in July 2021, customers may be liable to sales tax and other duties imposed by their own jurisdictions. All copies will carry appropriate customs documentation.

To view the back issue contents you will need Adobe Acrobat Reader, please use the link on the left to download this.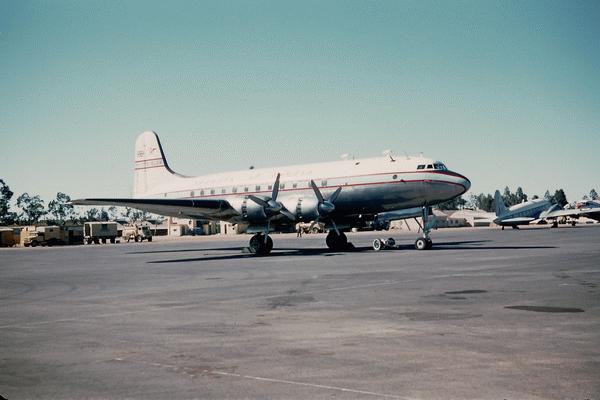 'The Official
Website of
Propliner Aviation
Magazine'